Technology
Teaching and Learning Online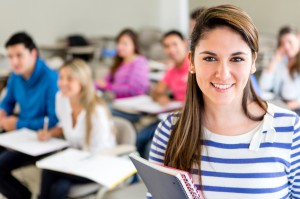 This course provides an overview of online teaching and learning for educators who are considering teaching online or those who want to incorporate elements of the online environment into their teaching practices. The historical perspective of the dynamic evolution of online teaching and the driving forces behind it will be explored. Course participants will learn what distinguishes online from face-to-face instruction, strategies for online learning, as well as the theories and concepts that surround teaching and learning and how they apply in the online classroom. You will discover the role of a successful online student and explore the skills necessary of the online instructor to prepare students to learn online as well as how to facilitate the learning process. In addition, course participants will develop a basic understanding of copyright and accessibility issues and how they apply in the age of the Internet. Finally, you will examine how the online environment is transforming education and experiment with your vision for using this medium in your own teaching practices.
---
Teach With Moodle
Gain the essential skills and knowledge to be an effective online instructor and meet needs of 21st century students as identified in the NETP. Using Moodle, course participants will become part of a community of learners as they build a solid foundation for their own online course. Moodle will be experienced from a student and instructor perspective as students acquire technical skills, instructional strategies and design principles necessary for online teaching. Course participants will refine their own course objectives guided by the revised Blooms Taxonomy for 21st Century Learners, and using a systematic approach along with sound instructional design principles begin the process of planning and designing an online course in Moodle. They will learn how to ensure that their learning outcomes are met through pedagogically sound activities that are measured through technology based assessments while providing opportunities for active learning. Students will explore what current research says about the state of online learning in the United States, investigate existing online courses and identify components of a quality online course. This will allow course participants to gain an awareness of online activities and assessments appropriate for diverse learning styles. While this course will be using Moodle, the instructional strategies, design principles and pedagogy can be transferred to other course management systems.
---
Web 2.0 Tools for the Classroom
This course focuses on the practical pedagogical uses of online social tools that have transitioned the Web environment from a collection of websites to a platform, in which content is created, shared, remixed, repurposed, and passed along. Blogs, Wikis, Social Networks, Social Bookmarks, Podcasts, RSS Feeds, and Photo Sharing are Web 2.0 tools that are native to today's students and can innovatively be harnessed to transform and expand the learning experience. Teachers enrolling in this course will be exploring how the latest powerful online tools are changing the teaching and learning strategies they use in the classroom. Course participants will increase their use of technology as they actively engage in the use of these tools. Additionally, they will demonstrate an understanding of how Web 2.0 tools may used in the delivery of their standards-based curricular objectives.